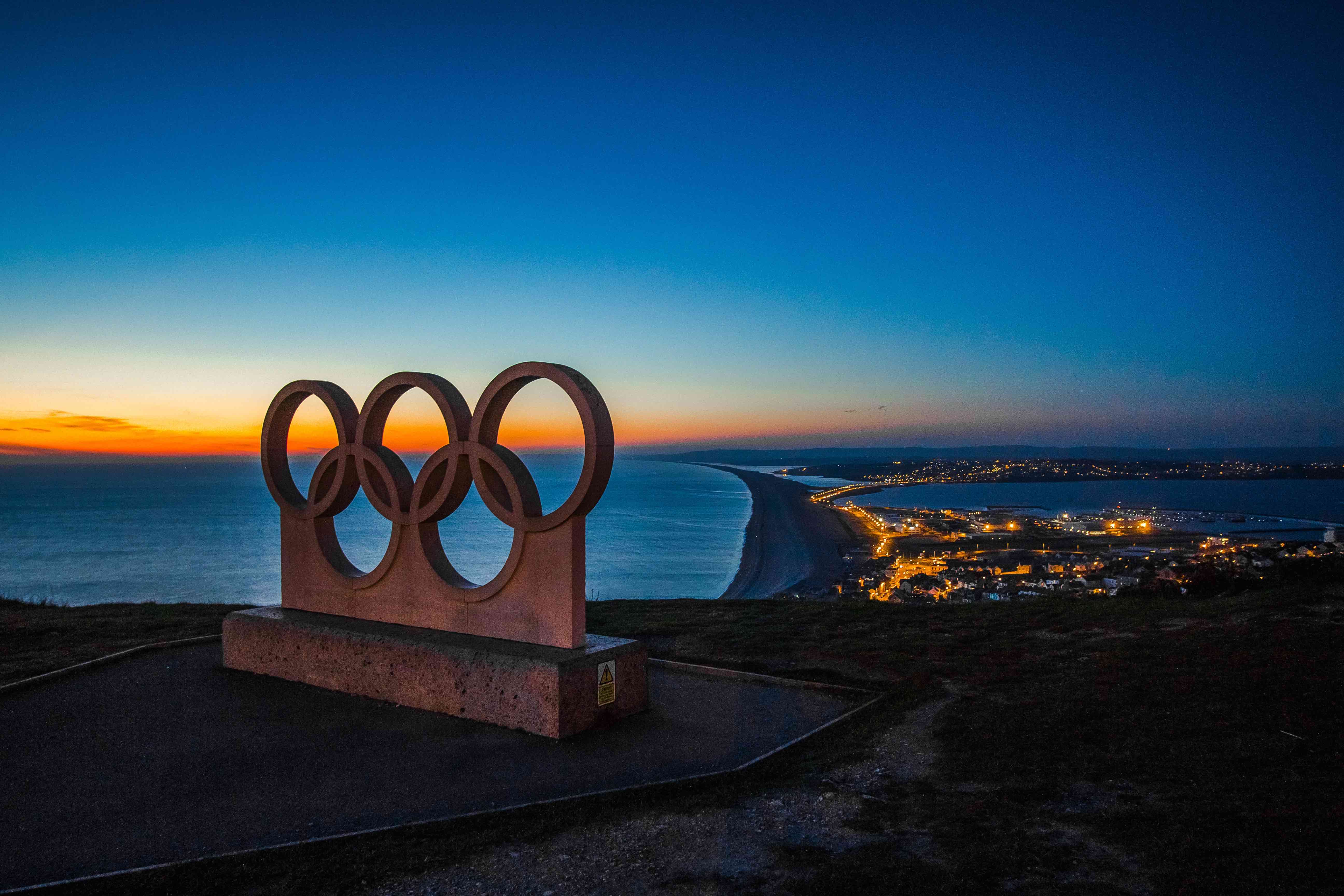 Having the opportunity to hear an Olympic medalist share his or her journey to a gold medal can be awe-inspiring. But what about the opportunity to hear from four Gold Medalists, and those four just happen to be global icons Jennifer Azzi, Brandi Chastain, Michael Johnson and Kristi Yamaguchi? That is wisdom that just can't be missed. The student-athletes of the University of San Francisco were recently treated to such a master class when these four Olympians came together to share the lessons they learned on their way to victory.
Between them, Azzi, Chastain, Johnson and Yamaguchi have eight Olympic gold medals, 14 world championship titles and hundreds of individual career wins across very different sports. They have different beginnings, different motivations and different approaches, but they also share a set of beliefs that were the foundation of their success. The following is a few of those lessons learned, lessons that not only can help student-athletes in their own quests but also anyone who is working towards a personal goal.
1) They strive to be their best, not the best
Elite athletes understand that their greatest competition isn't with someone else, it is with themselves. While the motivations are different and individual pathways forward are unique, their journeys all share these common threads: a focus on bettering themselves and success is measured by their personal yardsticks, not against the accomplishments of others.
For Michael Johnson, his motivation wasn't being the best sprinter in the world, but about always working on personal excellence.
"What has always driven me is trying to be the best I can be, at whatever I was doing," said Johnson. "Now, I'm running a business and serve as a television pundit, and I'm not naturally gifted at either of those things. So I continue to focus on always being the best I can be, because that's what fulfills me."
Kristi Yamaguchi saw each day as not just practice, but instead, as another opportunity to become her best.
"I was always pushing myself to improve upon the day before, so practice was always something I looked forward to doing," said Yamaguchi of her time on the ice. "The thrill of small improvements would motivate me to show up every day, even on the days you don't feel so good."
2) They know that talent alone isn't enough
Many athletes are naturally gifted, but rising to the top requires not only significant effort but also the willingness to step outside what comes easy to them.
Johnson's college coach helped him to see how he wasn't fully invested in his own success, which resulted in injury after injury.
"I loved running since I was a kid, so you didn't have to tell me to run, but I didn't want to stretch and I didn't want to go to the weight room," said Johnson. "My coach helped me realize that every world class sprinter before me had a flexibility program and a strength training program, and I couldn't achieve my goals without those programs. I still hate weights today! But once I committed myself to things I wasn't self-motivated to do, that's when I reached my potential and started to see real success."
For Chastain, being cut from the 1995 Women's World Cup soccer team gave her the opportunity to learn the importance of going beyond her given talents and unlocking your mental strength.
"I had to get over the mental hurdle of running fitness. It was literally debilitating for me to think about adding such a program and I told myself I couldn't do it before I even stepped up to the line," said Chastain. "I didn't know the difference between pushing myself and pushing into injury, and I hadn't been, at the time, willing to invest in finding that out. Not being on that team gave me a chance to gain some perspective and commit to the discomfort being the best I could be."
3) They are comfortable being uncomfortable
Dealing with adversity is a constant in athletes' careers – whether it might be coming back up from a loss or recovering from injury – so building resiliency through mental preparation is one of the most important components of their training.
Jennifer Azzi preached the idea of mental training to both her teammates on the Stanford and the USA Women's basketball teams, as well as the USF team she coached from being the underdogs into WCC champions.
"Your mind does control your body, so you need to get comfortable with being uncomfortable," said Azzi. "You have no idea how much you really have inside of you, so it's important to really push yourself and tap into your God-given strength. When you start to see failure as opportunity in disguise, that's when you can soar."
For Chastain, she faced a pivotal point in her career when she was asked to join the 1996 Women's World Cup team as a defender, a position completed new to her. She has to address whether she was not only physically able but also mentally willing to see herself contributing in a different way.
"In that moment, I had a chance to decide: be too proud and say that's not who I am or what I do, or be open to change and the opportunity to be on that team. I wanted to be on that team," said Chastain. "It was probably one of the greatest gifts ever given to me, this opportunity to choose change and be resilient enough to adjust, because change is always coming. Being able to say yes to that opportunity was both life affirming and life changing."
4) They believe small wins enable the big wins
The road to Olympic gold is paved by not only the desire to win, but also a dedication to the process. As the panelists shared, talent might give you the confidence to pursue your dream, but it's the consistent effort you put into your dream that makes it possible. For Azzi, the end goal is made possible through a daily dedication to the work, something she impressed upon any team she was on or coached.
"We understand the small steps and focus on small achievements that it takes to become an Olympian," said Azzi. "You need to have the vision of where want to go, and then a commitment every single day to works towards that great result."
Yamaguchi believes that we can all benefit from a greater focus on the journey versus the destination, especially in today's hyperconnected world.
"Today's life is all about instant gratification, but as an athlete, you learn how to be patient, focus on a long-term goal and how to work towards it," said Yamaguchi. "If you can take that perspective into every aspect of your life, it will serve you well."
5) They believe greatness is not possible as an individual pursuit
With individual and team sports alike, elite athletes believe in a village of support, both on and off the field. Whether it's being a teammate on the field or a teammate on the national team competing against each other, athletes who work in a supportive team environment not only individually benefit but can accelerate their growth and learning in a way not possible by themselves.
Chastain shared how team leaders can help set the standard for a team and encourage others to follow suit.
"I think leaders have to have the capacity to give people a platform to be their best," said Chastain. "What I experienced with the captains on our team – Michelle Akers, Julie Foudy, Carla Overbeck – was that they were never afraid of someone else's greatness. They embraced that the greatness around them, and we all championed each other which allowed us to reach the highest of the highs."
Azzi believes that anyone can create a supportive work environment by coming in with a positive attitude towards everyone.
"Be that team member who is building each other up because that is something everyone can do," said Azzi. "Creating a strong team culture can really help others to be their best."
6) They define themselves by who they are, not what they do
Being a professional athlete cannot be a lifetime endeavor, so career transition is something every athlete must face at some point in their lives. Those who have been the most successful are the ones who understand they are more than just the sum of their athletic accomplishments.
Yamaguchi's transition came very early in life, having won her gold medal at young age, so relying on her love for challenging herself has consistently opened new doors of opportunity.
"I was 20 years old, so you think, is this the height of my life? Am I done? I loved pushing to new heights and discovering new things about myself," said Yamaguchi. "Dancing With the Stars was one of those challenges. I had to learn something new and really put myself out there. There was some fear, but these opportunities help you discover what you are capable of, and keep you engaged in life."
For Johnson, understanding from the beginning that his professional sports career had a shelf-life helped him to think about not only the future, but also realize how else he contributed in this life beyond running.
"The reason my transition was pretty easy for me is that I never allowed myself to have a sole identity – being the fastest man on earth – because once that was untrue, it would have been devastating," said Johnson. "So I always thought of myself as also a son, a brother and ultimately a father, and I always knew from a young age that I wanted to build my own business."