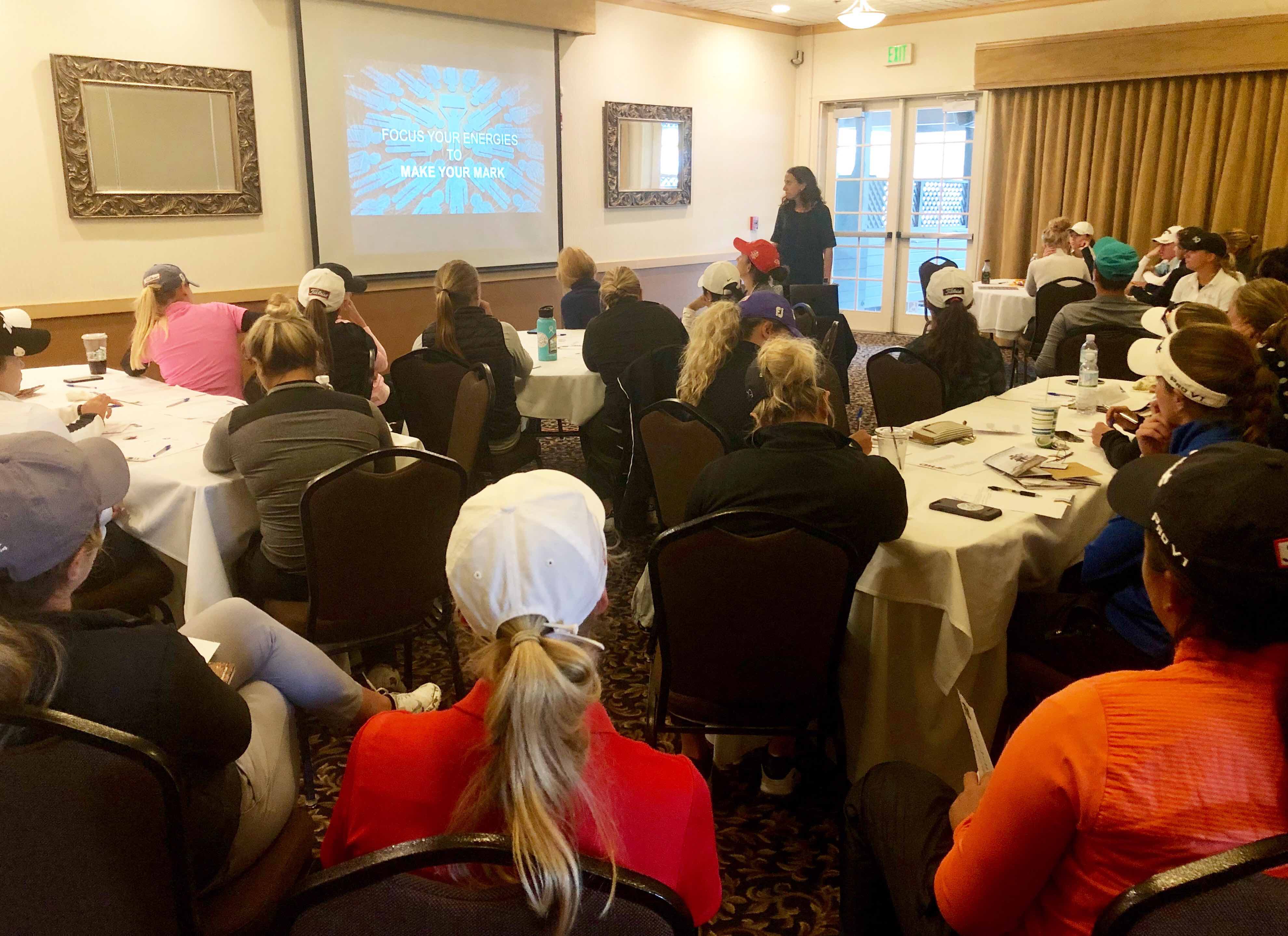 This partnership will provide professional development workshops for LPGA players to help them develop, leverage their personal brands and build their brand muscle
The Ladies Professional Golf Association (LPGA) and BFWD have extended their partnership to help support the professional development of LPGA rookies and veteran players away from the golf course. BFWD works with professional and retired athletes on developing their personal brands and advising them how best to tap into the power of their platforms.
This season, BFWD will return to the Symetra Tour where they will once again work with Tour rookies. Additionally, they will host professional development workshops for returning Symetra Tour players and provide support for the transition of LPGA Tour rookies. Workshops are designed to support each individual player in developing and leveraging her personal brand, while also capitalizing on her particular skills, passions and interests.
"We are excited to expand our partnership with BFWD as part of our ongoing efforts to help our athletes develop important skills both on and off the golf course," said Heather Daly-Donofrio, the LPGA's Chief Tour Operations Officer. "BFWD provides our athletes with effective tools to create more meaningful connections with their fans and sponsors, and helps them develop essential networking skills which will serve them well throughout their career."
The BFWD workshops for the LPGA will cover topics such as brand narrative building, the construction of a brand, personal communication style, effective networking and the use of social media for establishing a brand.
"When athletes actively develop their personal brands, they open the door to more meaningful professional opportunities, a deeper connection to their communities and a platform from which they can realize their goals," said BFWD co-founder Patty Hubbard. "We're excited to partner once again with the LPGA to help their players translate their skills and passions into a personal brand that goes beyond the field of play and into the next phase of their careers."