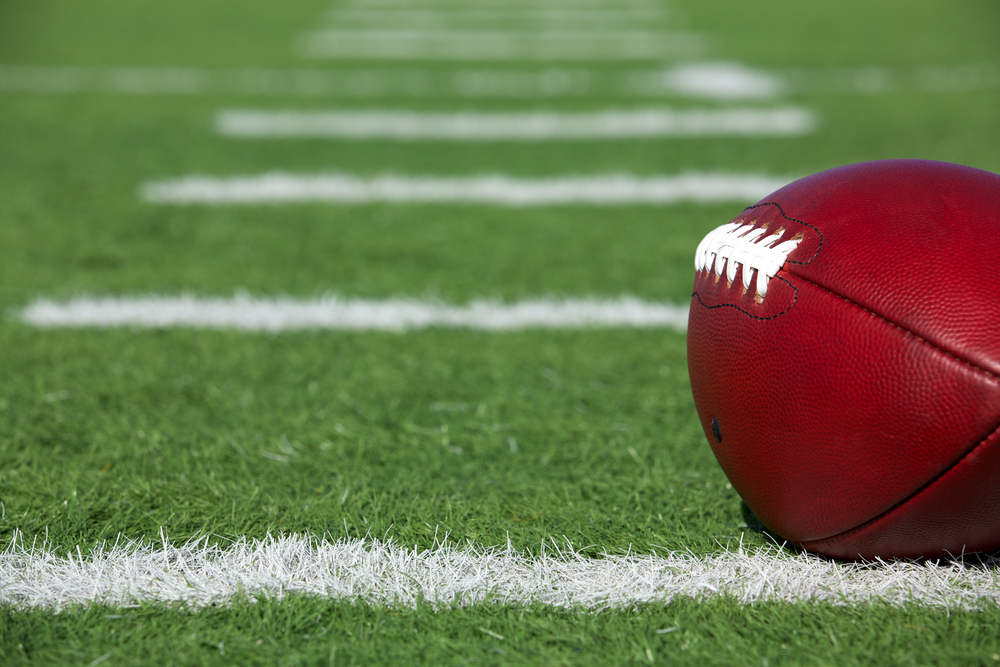 For hundreds of millions of people watching in person, online or on television, the Super Bowl is an irresistible spectacle and celebration of sport and entertainment. For the San Francisco Bay Area and the folks behind the production of Super Bowl 50, the Super Bowl was about more than the game; it was the opportunity to create a lasting, positive legacy for the region's residents and a model for major sporting events around the world.
In her new book on sale May 18 – Big Game, Bigger Impact: How the Bay Area Redefined the Super Bowl Experience and the Lessons that Can Apply to Any Business – our co-founder Stephanie Martin, with co-author Pat Gallagher, chronicled how the members of the San Francisco Bay Area Super Bowl 50 Host Committee came together with the region to work on what would be the biggest Super Bowl the NFL had ever staged – the milestone Super Bowl 50. Stephanie was a member of the Host Committee, serving as its Vice President of Marketing and Communications during the organization's two-year run.
The first Super Bowl in the Bay Area in more than 30 years, there was no municipal purse to tap for financial support, nor any roadmap to follow; this group had to develop its own playbook. After the final whistle was blown, Super Bowl 50 was the most giving, most shared and most participatory Big Game to date. In Big Game, Bigger Impact, former Super Bowl 50 Host Committee colleagues Gallagher and Martin provide an insider's look into lessons learned during the Host Committee's two-year run-up – lessons that could benefit any business – and how their culture helped to achieve a record-setting Super Bowl, both on and off the field.
Each chapter of Big Game, Bigger Impact tells a story and then ends with a succinct "lessons learned." Written as a business book from a first-person perspective with Gallagher as the narrator, the 214-page book chronicles the 'how tos" of assembling – and keeping together – an organization that was big on vision and short on time. Topics include:
The approach to bidding on a Super Bowl, done in the San Francisco Bay way "with a twinkle in our eye"
What it feels like to pitch the NFL owners on hosting a Super Bowl, just as if you were in the room
How Super Bowl 50 was able to be the most giving to date, as well as recognize some of the region's most impactful nonprofits in new ways
What a Super Bowl host committee actually is and what it does
Why we built the Super Bowl 50 Host Committee to be a mission-driven organization, and how we put our vision and values into action
How we recruited 5500+ volunteers, and the impact they had as ambassadors for not only Super Bowl 50 but also for the whole region
What it was like to work with some of the Bay Area's most beloved pro football legends, as well as take the Lombardi trophies they won on tour
The Host Committee's approach to fundraising and engaging its partners
How you have to plan for change and respond to the unexpected when you are "building the plane as you fly it"
How thousands of people came together to create opportunities for residents to join in Super Bowl 50 celebrations across the region
How leaders can help their teams during crunch-time and the importance of celebrating little wins along the way
To further support of the vision of creating a lasting local legacy from Super Bowl 50, the authors are donating 10% of the proceeds from the sale of every copy of Big Game, Bigger Impact to three San Francisco Bay Area nonprofits – BAYCAT, Fresh Lifelines of Youth and Juma Ventures.
Bayview Hunters Point Center for Arts and Technology (BAYCAT) is tackling the lack of diversity in technology and digital media by providing access, education and employment for low income youth.
Fresh Lifelines for Youth (FLY) is an award-winning nonprofit dedicated to breaking the cycle of violence, crime and incarceration of teens.
Juma strives to break the cycle of poverty by pacing the way to work, education and financial capability for youth across America.
"This experience with Super Bowl 50 demonstrated it is possible to unite this diverse region, find common ground for big ideas and bring communities together to do difficult but extraordinary things," says Martin in what could be the best summation of Big Game, Bigger Impact. "We hope the lessons we learned will inspire others to build events that not only create positive memories for fans, but also leave a legacy of good for their host community."
Published by Motivational Press, the book goes on sale May 18 and available at Amazon, Barnes & Noble, Book Depository, Books a Million and Chapters.